Facebook, Instagram, Youtube, Linkedin, Soundcloud, Spotify, Linktree… what's the point of owning your own www?
With a multitude of third party platforms giving you the ability to market your band, why bother with a website? This blog will point out why you need your own your own little space on the internet.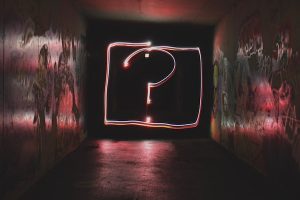 It's Yours!
For as little as about $15 p/year you own your own name, band, brand, on the internet. It belongs to you and you can do with it what you like. You are not at the peril of other powers that be or algorithms. I've been saying this for 5 years. As long as you keep renewing your domain name, your fans, venues, booking agents and more will always be able to find you online.
Do what ever you want with it…
You have complete control over the look, content, and feel of your site. Third party platforms are always evolving, often to line the pockets of share holders, these changes are in no way beneficial to your profile as much as you think it is. More so now than ever, they are limiting your organic reach to encourage you to pay to reach your followers.
Present as a PRO
If you want to apply for the larger festivals around the country and beyond a website is a non-negotiable essential. Not unlike a CV you can host your EPK, social media links, music, videos and contact information in one handy place.
Sell YOURSELF!
Your own website can house a merch store, where you can sell t-shirts, stickers, hardcopy CD's, digital versions of your music and more. Doing so will avoid any third party streaming services (if you wish to do so), and provide a space for fans to hear and purchase your music from you directly.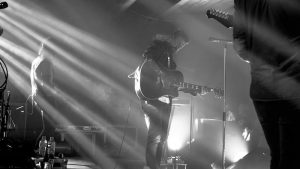 ---
TIPS
Photos
Images used on websites are double edged swords, you need high quality/resolution but also not high image size (for loading time of website). So using an image converter plugin, or a photographer to convert into smaller image sizes will be beneficial.
Call to Actions
A call-to-action is usually text with a button on a home page or just below an image or effective wording. It's a great way to engage visitors to take a specific action while on your website. Examples of calling visitors to action are:
Signing up to a newsletter/mailing list
Purchase your EP
Pre-order an upcoming album (links to iTunes/bandcamp)
Contribute to a crowdfunding campaign (recording budgets etc)
SEO + Google Console
Having a website is all well and good, but ensuring you present in key word search terms is a bigger battle. Some of the key methods in achieving a higher search result are listed here…
Image alt-text
Google Business Listing
Correct Header and paragraph text
Meta text data complete for pages/posts
Utilising plugins available for SEO advice
Mailing Lists
Being able to build a mailing list is one of the reasons for having your own website. A mailing list will become invaluable for increasing traffic on your website, inturn achieving above average SEO, gaining fans, pulling people to your gigs, selling more music and merchandise and so on. Mailchimp is an easy and free way (up to 10,000 recipients) to achieve this. Even this post will be mailed out to a mailing list!
EPK
An Electronic Press Kit page on your site gives venue booking agents, festival and event organisers all the information required.
On the EPK page you should have:
Bio: include 2 or 3 different lengths, as venues and festivals often ask for limited or extended bios.
Approved Images: Official promotional photos at hi-res available for download.
Music: Have your newest single or album available to stream on your website, and  links where people can listen to it on their preferred streaming platform.
Video(s): Live performances are preferred here, often an embedded youtube or facebook video will suffice, also include links to your social channels.
Testimonials: Add excerpts to your best reviews
Major Appearances: If you've played any large scale events, festivals, and had radio appearances, list them here.
Contact & Socials: Venues and festivals will want to see your social links, and must be able to call or email you. List all contact info here.
Get and EPK done today for as little as $90
Email + Domain Name
Wanna look pro? Best practice is to ask your domain host for a personalised email address ie. yourname@yourdomain.com
Gmail and Yahoo email addresses work, but having your very own name email address on your domain will impress.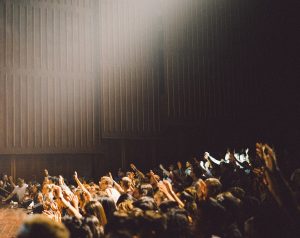 Thanks for reading and of course, happy to help you with a website if you so require… just flick me an email at jerome@musicsimply.com.au or just fill out this form
JB